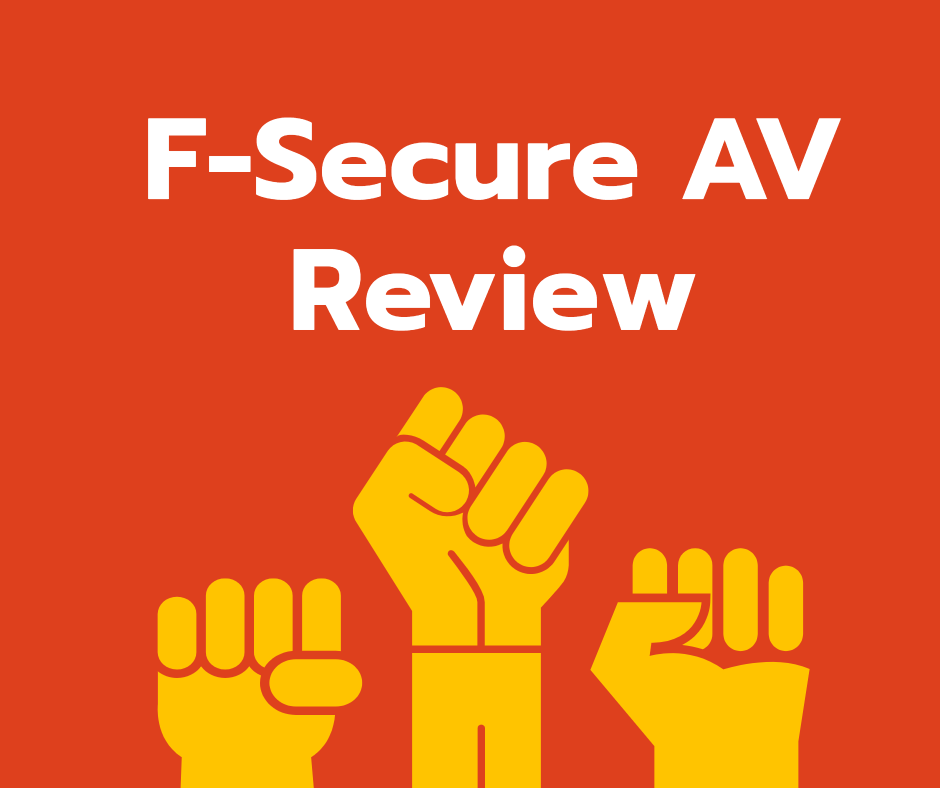 In modern-day today, digital threats have evolved. It would help if you had advanced protection and detection technology to protect your computer against these current and sophisticated digital threats. F-Secure Anti-Virus thus comes in handy. It is suited to defend and protect you against viruses, infected attachments, spyware, and other malicious malware by offering protection to your offline and online data.
F-secure Key features
F-Secure Anti-Virus offers real-time cloud-based technology known as the "Deep Guard" cloud computing technology that protects your computer against spyware, viruses,  and other malware. This advanced protection automatically updates the system, thus a guarantee that it provides the fastest protection against the most recently discovered threats.
F-Secure anti-virus keeps you protected and always up-to-date with automatic updates by maintaining a known list of malicious files, websites, and malware. This technology, therefore, protects your computer against online threats and responds as soon as they appear. It's easy to install and use and does not disturb or slow down your computer's functionality.
F-Secure Anti-Virus is widely known for its advanced malware detection and removal technology. This advancement results from reputation services from cybersecurity experts and promises to keep you up-to-date and protected.
F-Secure boasts of having one of the most straightforward and informative user interfaces. The interface is a significant plus for novice users. It does not have any advanced settings that most users might not like. You can configure if you need to intervene or take care of it automatically. If you are using an android phone, you can check another free antivirus for Android phones.
F-Secure offers excellent protection while running silently in the background, hence not slowing down your computer.
How to use F-secure Antivirus on PC?
F secure supports Windows 11 and windows 10.
Uninstall another anti-virus from other vendors.
Visit the F-Secure official website, and Log in to My F-Secure with your account username and password.
In My F-Secure, select total apps in the top bar and choose add device
A window will appear with the device you want to add. Select My device, and then click continue
The Choose device type window pops up.
Choose this computer, and then select Antivirus for Windows 10.
Depending on the browser: the installer file will download automatically, or you will be prompted to select and save the file
Next, go to the preferred location saved, open the recent folder, and find the file.
Click on the file to run the installer. The User Account Control window will pop up, and select Yes for Set-up.
Click Accept icon and continue to start the installation.
Once the window opens, select Continue. The installation should take less than a minute.
F-Secure antivirus installed on your device is complete, and your device is protected. F-Secure Anti-Virus will do a 30-day free-of-charge trial period. Once the trial period is over, you will have to get a license to continue to stay protected.
F-Secure Antivirus proves to be a reliable antivirus. If you need accurate, secure, and consistent malware protection, F-Secure Antivirus will serve you well.